Christie JohnsonA QWLC weight loss
Success Story
I've lost 65 pounds in 22 weeks!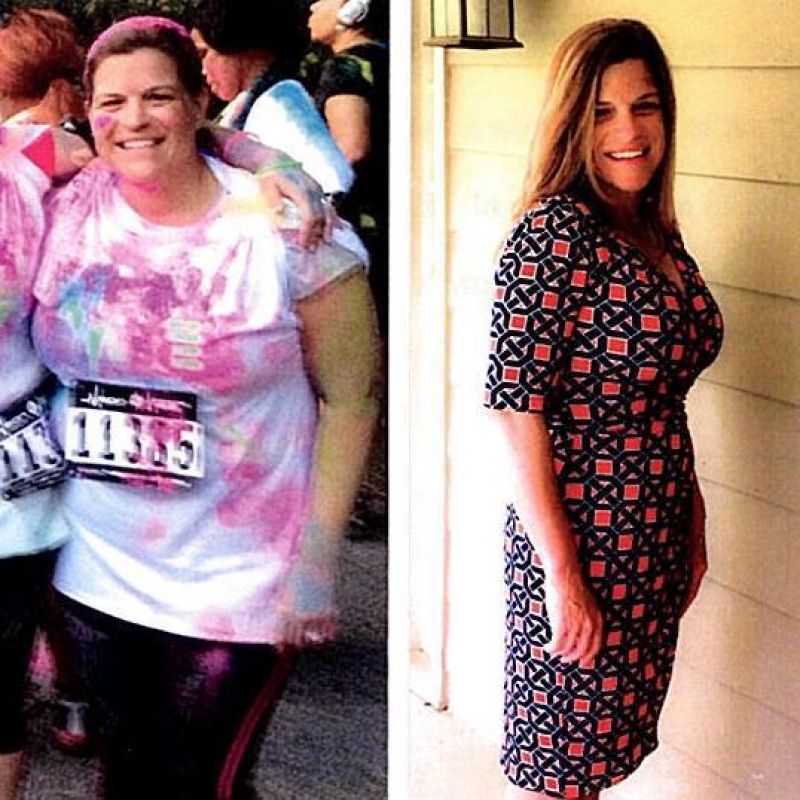 "After seeing a picture of myself at a 5K with my best friend on Facebook, I quickly untagged myself and decided enough was enough. My size 16 dress pants were getting tighter and I refused to buy a larger size. That's when I picked up the phone, called Quick Weight Loss Centers and made an appointment.
I have always been overweight, even in elementary school. I've tried countless diets over the years, beginning when I was in high school. My parents were always very supportive, encouraging me to get into shape and eat right. Unfortunately, I would lose 10 pounds then gain 20 back. All that stopped with the help of QWLC.
This doesn't feel like a 'diet.' I don't feel deprived. I don't even feel like I need a cheat day! I'm eating real foods! There hasn't been a single day that I've been hungry. If anything, I feel like I'm eating too much, yet the scale keeps going down and down and down. Unfortunately, there is no magic pill that makes it go away instantly. It takes determination, will-power and pre-planning meals and snack so that I never have to wonder what I'm going to eat.
The counselors' support has been terrific. They have encouraged me to 'keep doing what [I'm] doing' even when it felt like the weight wasn't coming off as fast as I wanted it to. They kept telling me 'each body is different' and my body has been fighting me through this entire experience. But you know what? The counselors never gave up on me and I didn't give up like I have so many times before! I didn't eat anything off plan, wrote everything down and I didn't even take a bite of anything I cooked for my kids. Not even a small taste. I just kept my goal in sight and now I've reached it in such a short amount of time!
I've lost 65 pounds in 22 weeks! I've also lost a total of about 30 inches in my chest, waist and hips. I started in a 'tight' size 16 and now am in a size 6.
When one of my sons saw my before picture, he said, 'Who is that lady? That's not you!' Yes, that was me less than a year ago."
-Christie
As with every weight loss effort, your individual result may vary.
*Check with your physician before beginning this, or any other weight loss program.