Quick Weight Loss Centers offers a wide range of effective and healthy products to aid you in your weight loss program. Our vitamins are specially formulated to include the essential vitamins necessary for people who are losing weight. This is just a small sampling of some of the products available to you.

Effective and
Healthy Products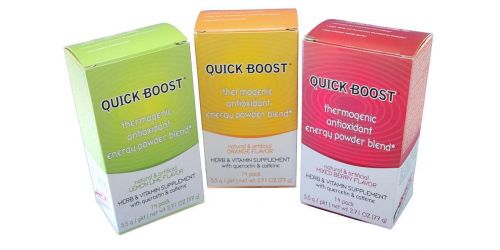 Quick Boost
A patented, scientifically formulated supplement beverage that combines some of nature's most powerful flavonoid antioxidants with key vitamins and metabolic enhancers. Its energy-producing effects help: fight fatigue, attack free radicals, boost energy and performance, repair cells, and supports daily wellness and vitality.

Quick Boost - Berry
Quick Boost - Lemon Lime
Quick Boost - Orange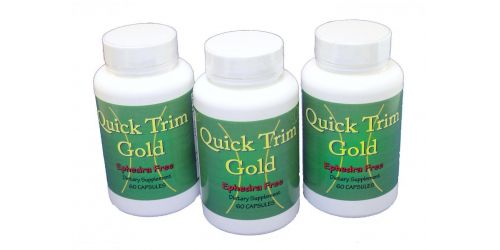 Quick Trim Gold
A blend of natural Chinese herbs, condensed into capsule form and taken daily to help suppress your appetite, decrease water retention and increase your energy while working to cleanse and detoxify the body.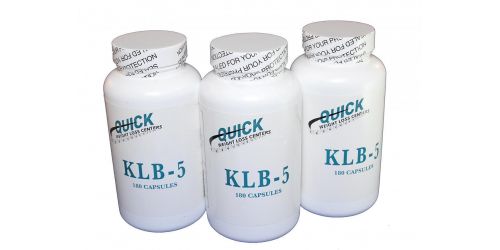 KLB-5
KLB-5 is a great product to enhance your weight loss. KLB-5s are a combination of Bromelain, Kelp, Lecithin and Blue-Green Algae. These should be taken daily to help control your thyroid and to burn fat.

Quick Slim Platinum
This product is a natural appetite suppressant that reduces cravings for carbs, sweets, snacking in between meals and late night snacking.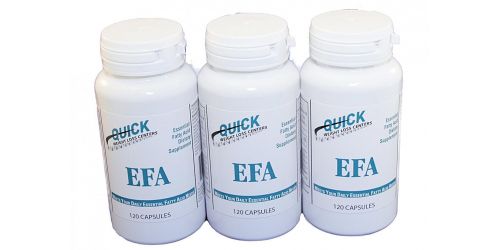 EFAs - Essential Fatty Acids
The 'fats that keep you slim'! This unique combination of Omega 3 and Omega 6 Acids aid in speeding up your metabolism as well as emulsifying fat for easy digestion and elimination. It has been medically proven that EFA's aid in the control of blood pressure, lowering cholesterol and triglyceride levels, reducing the risk of coronary disease and restoring skin elasticity. These are good fats necessary for the regulation of every function in the human body.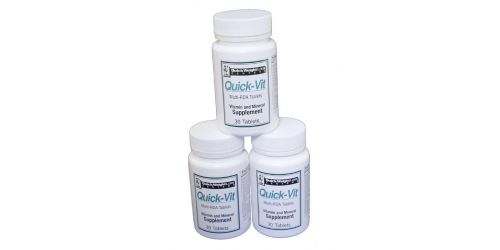 QUICK VIT Multi Vitamins
Ensures that your body is getting the proper nutrients during weight loss.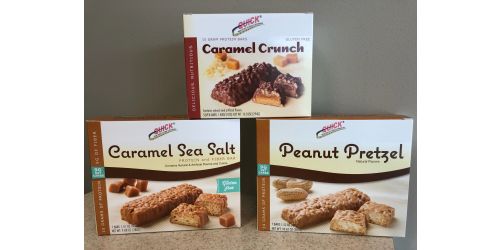 Protein Bars
Butter Pecan
Caramel Crunch
Caramel Nut
Chocolate Peanut Dream
Crispy Cinnamon
Crispy Fudge Graham
Lemon Meringue
Peanut Butter
Peanut Butter and Jelly
Peanut Pretzel
Rocky Road
Peppermint Cocoa Crunch
Shortbread Cookies

Chunky Peanut Butter

Sea Salt Caramel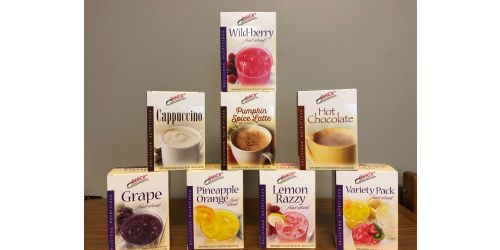 Drinks
Cappuccino
Hot Chocolate

Pumpkin Spice Latte

Grape

Lemon Razzy
Pineapple Orange
Variety Drinks
Wild Berry Passion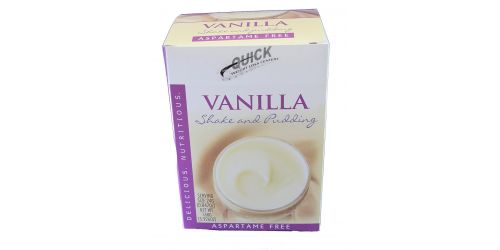 Shakes
French Vanilla
Swiss Chocolate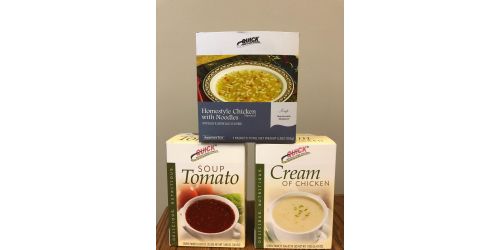 Soups
Tomato Soup

Chicken Noodle Soup
Cream of Chicken Soup

Chips
BBQ Chips
Pizza Chips
Ranch Chips
Meal Replacements
Chocolate Meal Replacement
Vanilla Meal Replacement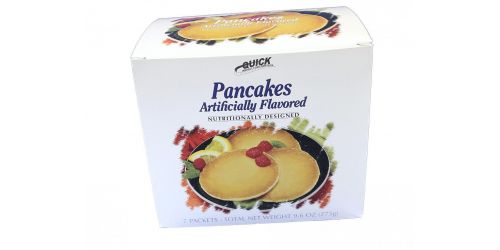 Breakfast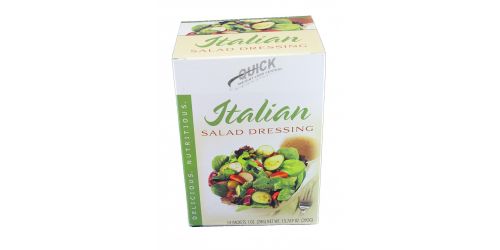 Salad Dressings
Disclaimer
These product claims have not been evaluated by the FDA and your individual results may vary.